I almost didn't write this review. A couple of months ago, my friend Tracy at Fanserviced-B published her extensive and detailed review of Sunday Riley Good Genes, and I wasn't sure, when I started testing the product, that I'd have anything to add to the conversation.
The more time I spent with Good Genes, however, the clearer it became that I was having a totally different experience with the product than Tracy had. YMMV is a humbling and bewildering thing. On the bright side, it means I have enough material to write this review, so let's get down to it!
---
The product featured in this post was provided by a Fifty Shades of Snail sponsor. Affiliate links in this post are marked with an asterisk(*) and enable me to receive a small commission on purchases made using those links.
---
Sunday Riley Good Genes Review
I'm not at all opposed to luxury skincare products, having purchased multiple bottles of Sulwhasoo First Care Activating Serum EX and Capsulized Ginseng Fortifying Serum on my own dime. Weirdly, though, something about the idea of a $100+ AHA product originally had me like…
I think it's because the requirements for an effective AHA product are not that mysterious. Plenty of brands offer AHAs that work, for far less than the premium price Sunday Riley's product commands. There's not that much need for mystery and magic (or mysterious and magical branding) when the formula is so basic and well known. Still, the brand had offered me the product, and the FOMO is strong in me, so I said yes and got to testing.
Purpose: Sunday Riley Good Genes All-In-One Lactic Acid Treatment is an alpha hydroxy acid (AHA) chemical exfoliant that claims to exfoliate, brighten, smooth, and plump skin.
Best suited for: All skin types (with some possible adjustments to the surrounding skincare routine), except very sensitive skin.
Do not use if: You are currently suffering from overexfoliation or a compromised moisture barrier or are sensitive to lactic acid, silicones, fatty alcohols, or anything else in the ingredients list.
When and how to use: Apply to clean, dry skin immediately after cleansing. Leave on (standard practice) or rinse off after 15 minutes (as directed by the brand for sensitive skin). AHA is photosensitizing, so use sunscreen every day while using this product.
Sunday Riley Good Genes ingredients: Opuntia tuna fruit (prickly pear) extract, agave tequilana leaf (blue agave) extract, cypripedium pubescens (lady's slipper orchid), opuntia vulgaris (cactus) extract, aloe barbadensis leaf extract & saccharomyces cerevisiae (yeast) extract, lactic acid (5%), caprylic/capric triglyceride, butylene glycol, squalane, cyclomethicone, dimethicone, PPG/12-SMDI copolymer, stearic acid, cetearyl alcohol and ceteareth 20, glyceryl stearate and PEG-100 stearate, arnica montana flower extract, PEG-75 meadowfoam oil, glycyrrhiza glabra (licorice) root extract, cymbopogon schoenanthus (lemongrass) oil, triethanolamine, xanthan gum, phenoxyethanol, steareth-20, DMDM hydantoin
Notable ingredients: The requirements for an AHA that does AHA stuff may be basic, but damn. This ingredients list is not. It leads with a handful of interesting extracts whose position above the lactic acid indicates that the product contains more than 5% of each of those.
I haven't had my mind blown by cactus and other desert plant extracts yet–to me they smack of magical thinking, something along the lines of "if desert plants can stay moist in dry conditions, their extracts will do that for my skin"–but I'm open to them as water replacements. Any moisturizing and possible anti-inflammatory and antioxidant benefit they provide would be a net gain over water, though they do make the product riskier for those with skin that might react to one of those extracts.
Though lower on the list, licorice root extract is more promising. Compounds in licorice root extract have been shown to inhibit melanin formation and reduce existing melanin deposits in skin. This makes it a common sight in Asian brightening products. Finding it in this Western product is like running into an old friend in an unfamiliar new place.
Good Genes also contains some moisturizing ingredients, like squalane and caprylic/capric triglyceride, which may help mitigate this chemical exfoliant's weakening effect on the moisture barrier.
pH and free acid content: When I tested the pH of Good Genes with my pH strips*, I got results in between 2 and 3. Tracy's more precise pH meter pinned it down to 2.58, which sounds right to me.
According to Lab Muffin's Free Acid Calculator, that means Good Genes delivers 4.75% free acid. That makes this product significantly stronger than either COSRX AHA 7 Whitehead Power Liquid or Papa Recipe White Flower Clear Up 8% AHA Gel and somewhat stronger than Naruko Dermalane Intensive Brightening Renewal Treatment (even though that one has 20% mandelic acid!). Holy crap!
Performance
So with that kind of free acid content, we should expect some serious exfoliation with this product.
Sunday Riley Good Genes is a smooth white serum with a lot of slip and a more emollient feel than most AHA products I've used. I have a lot of problems with this.
Since AHAs generally should go first or almost first after cleansing, on bare skin, I prefer them to have a watery or gel consistency, something that will absorb quickly and fully. That way, I can move on to the rest of my skincare routine without too much of a wait, and the product won't leave a residue that interferes with absorption of the rest of my products.
No matter how little I applied or how long I waited, Good Genes refused to sink in to my skin fully. I have waited longer than an hour after using this, patted my face, and still come away with a bit of residue on my hands. Even without the touch test, the shine this leaves behind shows me that it doesn't quite absorb all the way. This is problematic for me, since it slows down the rest of my routine.
My fix for this is to skip a couple of steps of the rest of my routine, since Good Genes moisturizes well enough to substitute for one or two essences or serums. But I don't use essences or serums just for moisture, so I found myself missing out on certain key ingredients I like to put on my face every day. Also, I find the feel of the product on my skin simply unpleasant.
It's important to note that Tracy didn't have this problem (see? YMMV, always). I find this odd, since with our skin types–mine is a dry-leaning normal, hers oilier–you'd expect that Good Genes would sink in better on my skin than hers. I can only guess that factors like individual skin chemistry and structure are affecting the product differently. YMMV. It's infuriating.
On the plus side, Good Genes does not smell like ass, which is a problem with many AHA products. To my nose, this product has a light tangy smell to it, almost like Sweet-Tarts without the fruit flavors. Not bad.
Now. The packaging and much of the marketing for Good Genes promise rapid results, though if you look more closely, you see that that only applies to the "plumping" effect. I have no argument with this. The hydrating and moisturizing properties of Good Genes do plump up skin and smooth out the appearance of superficial fine lines nicely upon application. Many other products do that, though. We're not here for the plumping. We're here for that exfoliation.
I have been using Good Genes 4-5 times a week for the last two months. I started out slow, since I was worried that the high free acid content would quickly overexfoliate my skin, but ramped up after a couple of weeks to my current usage rate. I did not use any other AHA during that time, nor have I been using my Curology, since I didn't want the tretinoin to throw off results of other products I've been testing. Like this one. I also wasn't consistently using vitamin C serum or any dedicated brightening product during most of the testing period. It was weird to have such a limited number of actives in my routine, but I got used to it.
Despite the strength of the product, I didn't see any notable effects for the first three weeks, either positive or negative. This had me questioning the true potency of Good Genes. And then one night, I used my cleansing oil as usual, and my face puked up a nice big handful of grits from the depths of pores I hadn't even realized needed to be unclogged.
(While BHAs are good for loosening grits from open pores, when those clogs are stuck inside closed pores, AHAs work better to surface and release the beasts.)
Since then, my face has been giving up the grits generously and often, a sign that old clogs are coming to the surface thanks to the AHA's exfoliating action. In some complexions, this might manifest as purging. I'm lucky that mine says goodbye to those grits without that drama.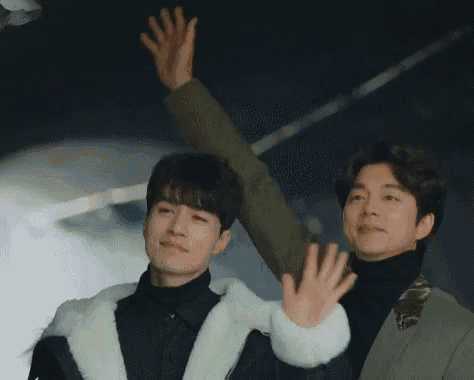 More recently, I've noticed definite results in my battle against pigmentation issues. Despite the lack of tretinoin, vitamin C, or other dedicated brightening products in my routine over the last eight weeks, my sunspots have faded significantly from where they were earlier this spring. A spot of PIH I had has shrunk and lightened to nearly nothing, too.
My skin tone is also overall brighter and much more even. For the last few days (basically since my Sulwhasoo Perfecting Cushion Intense ran out), I've been skipping base makeup completely and using nothing on my skin except pressed powder–and I've been loving the way my skin looks.
I generally feel I need at least a little coverage to even things out, so going without anything but powder is a revelation. It's also something that no other product has been able to give me to quite this extent.
As far as texture goes, my skin generally feels smooth anyway, so I don't notice a huge difference there. What I am impressed with is the obvious effectiveness of the product without the usual drawbacks. My skin doesn't feel thinned out or otherwise compromised despite Good Genes' strength, and with about a quarter of the bottle left to go, I'm seeing continued improvement. Good Genes seems to have kicked my skin out of the rut it had been in. That's pretty exciting.
Conclusions: My problems with the consistency and absorption of this product are undeniable, but so are the effects I've been seeing. I can put up with the residue if it means I don't have to put up with as many sunspots or evenness issues. While my experience with this product is far from perfect, the results are stellar. I think this would be a particularly good product for those who prefer a simpler skincare routine, since it does fill several roles, at least for me.
Rating: 3.8/5
Rating scale:
1 – This should be taken off the market, or this failed at its one primary job.
2 – Caused me some problems; would not buy again.
3 – Meh. Neither great nor bad.
4 – Pretty good. Would buy again unless I find something better.
5 – Freaking amazing.
---
Where can I buy Sunday Riley Good Genes?
I received my bottle of Good Genes from Sunday Riley. The product is available at several mainstream retailers, including:
Sephora* (and if you go to a Sephora in person, chances are you can get a sample made for you to try before you buy!)
Want to read more about chemical exfoliants? Check out my Chemical Exfoliation category. And thanks for putting up with all the Goblin gifs I used to compensate for my photography problems in this post! Enjoy just one more.